PRODUCT
400-085-9099
bentonite@zjhuate.com
www.zjhuate.com
Zhejiang province Anji County high Yu Zhejiang Tianzi Lake modern industrial park
Rheological Additive BP-FA2
  BP-FA2 is a special auxiliary heat stabilizer for PVC developed by our company. It is a synthetic magnesium-aluminum hydrotalcite, which can be used in combination with calcium-zinc stabilizer to exte


BP-FA2 is a special auxiliary heat stabilizer for PVC developed by our company. It is a synthetic magnesium-aluminum hydrotalcite, which can be used in combination with calcium-zinc stabilizer to extend its heat stabilization time and optimize the initial coloring, and at the same time, excellent mechanical properties can be obtained by using this product.
Product Features
(1) Small average particle size (≤500nm), good dispersibility
(2) Good thermal stability and acid absorption
Applications
For opaque or translucent PVC products
Static aging test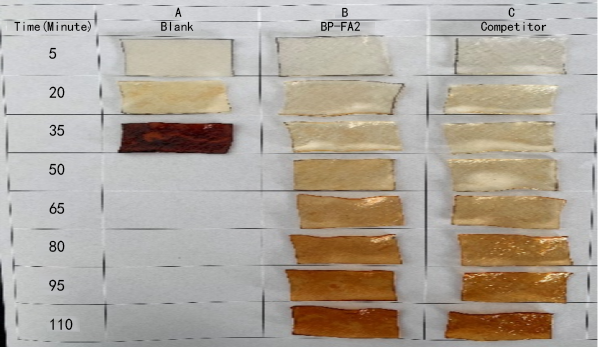 Items
Appearance: White powder
Average particle size:≤500nm
Density: 0.31g/cm3
MgO/Al2O3 4.0~5.0

Recommended use method

In actual use, it should be used in combination with other heat stabilizers, such as calcium stearate, zinc stearate, antioxidants, β-diketones and organic heat stabilizers such as epoxidized soybean oil and other additives.

Package

20kg/pack.

Storage

Store sealed in a cool and dry place at a temperature of about 5~35℃.